Description
* New Model – Now Available.
Alpine's ground-breaking Halo9 range is now extended with the release of the all-new iLX-F269E. The customisable user interface accompanied by the 9" WVGA touch-screen leads to an experience that is unmatched. Furthermore, 1-DIN and 2-DIN compatibility of the stunning hovering display enables fitment into a wide-range of vehicles without the need for custom installation.
Apple CarPlay and Android Auto allows for an extensive range of smartphone features such as getting directions, making calls, sending and receiving messages and listening to music⁠—all accessible on the high-quality display or via voice command. Expand your entertainment options with USB for superb video playback, high-res Flac music and Bluetooth for audio streaming.
For a detailed list of apps that have been CarPlay approved by Apple, head over to their website here: http://www.apple.com/au/ios/carplay/
*Spotify can be used through Android Auto, Apple CarPlay and Alpine Connect for Android.

Apple CarPlay
Apple CarPlay brings your apps to life all through the display. Listen to your favourite music apps such as Spotify or Tidal, plus make calls, get directions with maps, receive messages and see your calendar all while using the display or voice control.

Android Auto
The convenience of Android Auto lets you bring the ever-expanding apps into the dash of your car. From either the display or voice command you can make calls, send and receive messages, play music apps or set a destination via Google Maps or Waze.

Smartphone Navigation
Apple CarPlay and Android Auto allows the user to effortlessly command directions through voice control, allowing you to get from A to B with an accurate arrival time and turn-by-turn instructions. Plus, make a booking or call ahead with the location contact feature.

Customise Your Screen
The iLX-F269E is equipped with a customisable user interface so you can setup your screens the way you like. Whether you love listening to the radio or prefer to stream your music through bluetooth, you can arrange the widgets in a way that best suits your needs. Create up to 3 customised home screens by choosing from 22 widgets including Clock, USB images, Apple CarPlay, Android Auto, "Now Playing", Sources, Camera, and Bluetooth functions—that can be easily dragged-and dropped onto the page.
What's more you can personalise the screen's wallpaper by using one of your own photos or choose from a number of Alpine's phenomenal pre-loaded patterns.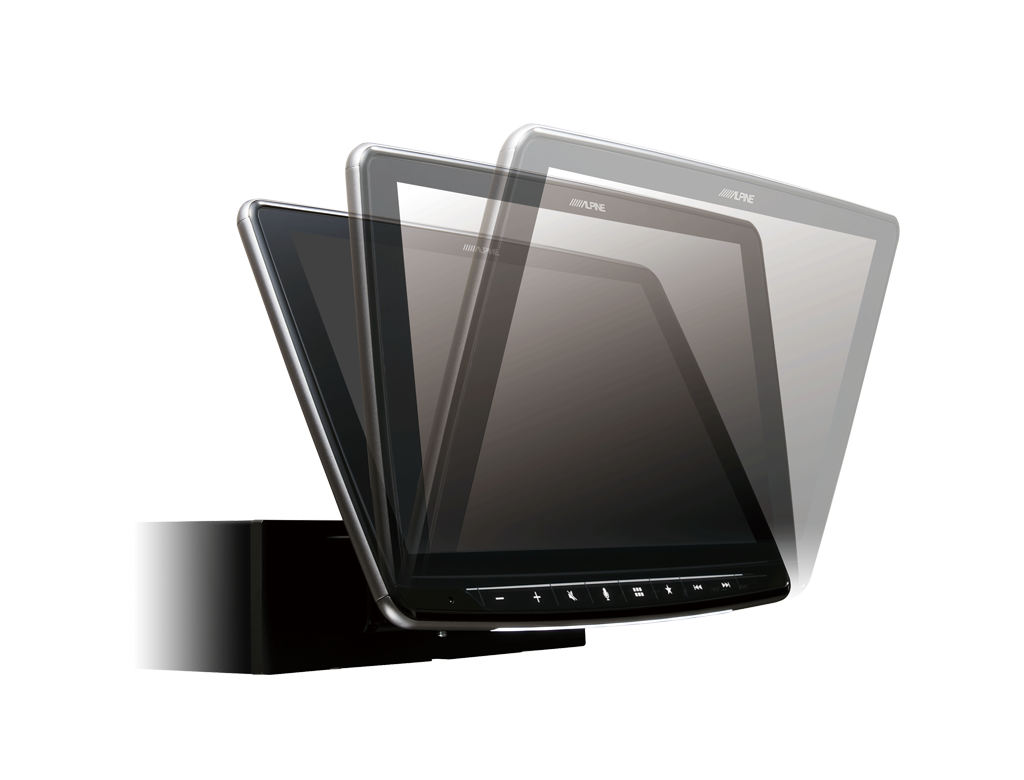 Adjustable Display Angle
The iLX-F269E provides flexibility when installing. The display can be angled from +45 degrees to -20 degrees to match a wide range of dashboards. The display gets locked in delivering no movement when using the unit.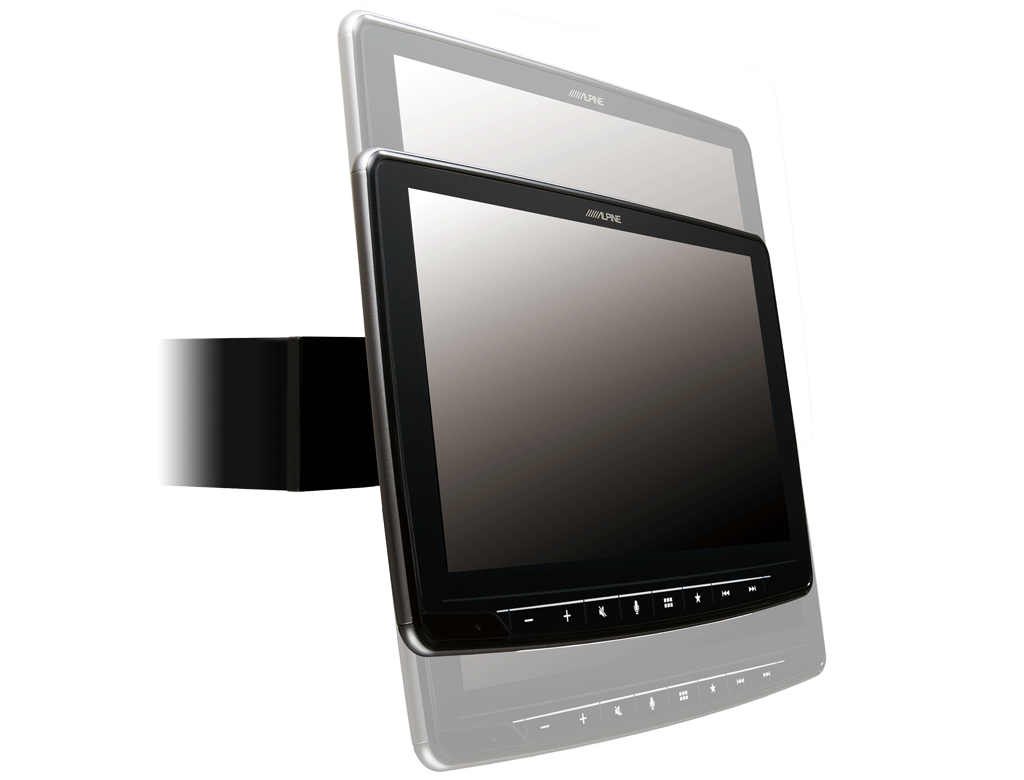 Adjustable Display Height
The display height can be adjusted +/- 3cm from the center position, allowing for standing and hanging display configurations. You can also adjust the distance of the display to your dash with a 20mm range.

RCA Camera Input
Park with ease by connecting a reverse camera (sold separately) to the massive 9" display via the RCA input. This will allow a clear and wide-view of your surroundings such as obstacles and obstructions behind your vehicle.

Built-In Bluetooth
Built-in Bluetooth enables wireless connection of a mobile phone for the convenience and safety of hands free phone and audio streaming. Plus, you can use voice control through the built-in or wired microphone.